About K M Auto Care
KM Auto Care in Yorkton is the area's most trusted, full service motor vehicle repair shop. We have an experienced staff of Certified Journeyman Mechanics that specialize in various service areas, from air conditioning to wheel alignment, power steering repair, and maintenance services. We are locally owned and operated, and our goal is to offer high quality repairs for straightforward rates. We do everything we can to stay up to date with the latest technology to meet our customer's needs—reading industry publications, communicating with parts brands and vendors, attending conferences, and implementing in-house training for new products and updated service techniques.
Give us a call or stop in today to get an estimate, schedule your maintenance service, or undergo advanced diagnostics for your vehicle.

SGI inspections
We are an SGI Vehicle Safety Inspection Station for light vehicle and mid-size trucks, periodic mechanical vehicle inspections. Out of province, total loss and police requested.

Transmission repair
We specialize in transmission repairs and flushes to keep your transmission running smoothly.

Air conditioning repairs
We provide refrigerant refills and minor maintenance. We also repair and replace blower motors, compressors, and parts of the ventilation system.

Brake Work
An essential part of a safe working vehicle. Come and get your brakes serviced today.

Wheel Alignment
Make sure your tires are not being worn out or the car is drifting to one side. Get your wheels aligned today.

Suspensions
Depending on vehicle and driving conditions, many cars require shock and strut replacements sometime after the fifty-thousand-mile marker.

Lift and level kit installations
We have an inventory of lifts and leveling kits that are compatible with your vehicle.

Power Steering Repairs
We can make any minor or major repair to your power steering quickly and affordably. We repair all makes and models.

Engine Replacement
We can replace your existing engine or give you an upgrade!

Flushes
Transmission, Radiator, Power Steering, Brake, Heater Core
Vehicle Maintenance to keep your ride dependable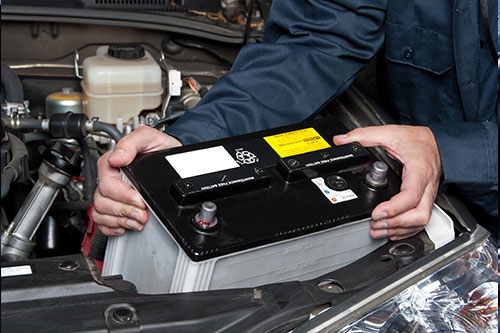 Battery Replacement
Old car batteries can present a number of safety and reliability issues. Luckily, it's easy to identify if your car's battery is nearing the end of its lifespan.
Tune-Ups
Regular tune-ups keep your car running smoothly and extend the lifespan of your vehicle. Treat your vehicle right and come to us for your next tune-up.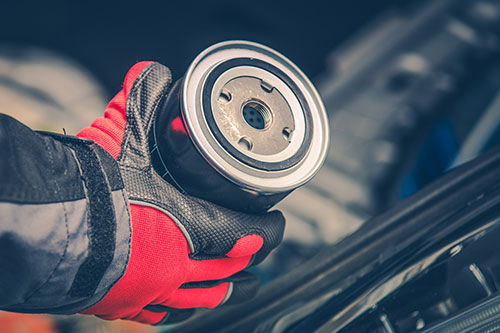 Fluid and filter replacement
Key fluids such as radiator coolant, brake fluid, transmission fluid, windshield wiper fluid are checked, with any low levels being topped up during a regular tune-up. So are filters.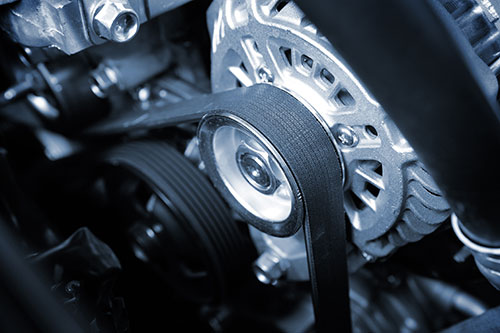 Belt and hose repair
Fuel hose, Radiator hose, Power steering hose, Heater hose, and the belts: serpentine and the timing belt.
Testimonials
Read some of the many great five-star reviews we have received. They show that we care about our clients and our reputation stands above the competition.
Highly recommend KM. Pricing is very fair and clear. I'm used to doing repairs on my own vehicle, and normally brake pads, rotors, and calipers are things I can do myself – but I don't have a garage area where I was at the time and so didn't have anywhere to do it myself. Meaning I'd know if the work done was needed and if the shop was honest.
SKYCRON
Fast, efficient and prices were lower than estimated and seemed fair for the work done. Highly recommended.
Ethan Strauss
Been doing business with them for 30 years. Never have to question their trustworthiness.
Cyndi McBride
Always provide great, efficient service -and super friendly staff!!
Becki Shumay
First class personal service willing to go the extra mile.
Iain Timmins
Good service. Fair shop rates.
Bob Steffenson
Very friendly staff, accommodating, and excellent fast service. Always willing to go above and beyond to help out regular customers or people from out of town who broke down and are in a pinch.
Todd Sushelnicki
Excellent service. Highly recommended
Ronald Mehling
Very courteous employees and quick service.
Mark Quililan
I bring everything here that I need work done on.
Doyle W
Five-star Mechanical friendly punctual ready to get their stuff ready I'm back on the road to all your vehicle needs and more they go above and beyond at what needs to be done on your vehicle.
Gary Neyedly
Good, fast and economical.
CV SASTRY